Substance misuse
Worried about someone taking drugs
Most commonly used drugs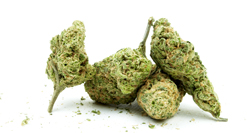 Listed below are the most commonly used drugs, click on each option to find out more information about the drug, the effects, risks and the law:
Talk to FRANK
have provided an
A to Z directory of all drugs
.
People sharing their stories about their experiences
Need some friendly, confidential advice from FRANK?

FRANK helps you find out everything you might want to know about drugs (and some stuff you don't):
---
If you want to talk, you can call FRANK, 24 hours a day, 365 days a year:
Telephone: 0300 1236600
---
Have a friendly, confidential chat online from 2pm - 6pm (UK) on any day of the week.
---
Need a quick answer? Text a question and FRANK will text you back:
Text: 82111
---
Whatever you want to know, FRANK will tell you, no questions asked.
Parenting support and advice
Get in touch
Frequently asked questions