Smoking
Should I give up smoking?
Smoking in pregnancy
Smokefree provide advice and support about smoking during your pregnancy:
Real life success story - using the NHS Stop Smoking Service Adviser
Real life success story - using the NHS Smokefree Pregnancy Helpline
Topics of interest
Stop smoking medicines/therapies/aids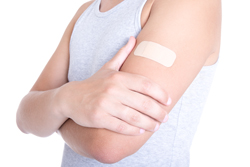 Improve your chances of quitting successfully with stop smoking medicines, therapies and aids:
Medicines
Alternative therapies
Electronic cigarettes
Choose the right support for you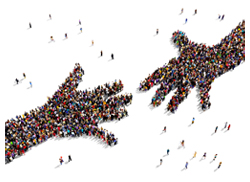 Developed by experts and ex-smokers and delivered by professionals, your local Stop Smoking Service provides expert advice, support and encouragement to help you stop smoking for good.
---
Call the free Smokefree National Helpline to speak to a trained, expert adviser.
Call now 0300 123 1044.
---
Smokefree has lots of free support to help you stop for good. Choose from the smartphone app, email programme or text messages that will help keep you focused wherever you are.
---
Want information now? Use the web chat facility to talk to an expert today.
---
Swap tips and get advice from people just like you through the Facebook community
The health benefits of quitting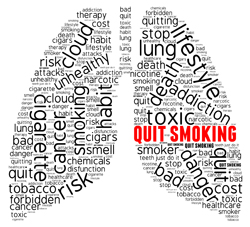 Stopping smoking can make a drastic improvement to your lifestyle and health in ways you might not expect. Once you stop smoking, some of the benefits are immediate and some are longer-term. The information below has been collected from from the Smoke Free website:
After 20 minutes
Pulse rate returns to normal.
After 8 hours
Nicotine and carbon monoxide levels in blood reduce by more than half and oxygen levels return to normal.
After 48 hours
Carbon monoxide will be eliminated from the body. Lungs start to clear out mucus and other smoking debris.
After 48 hours
There is no nicotine in the body. Ability to taste and smell is improved.
After 72 hours
Breathing becomes easier. Bronchial tubes begin to relax and energy levels increase.
After 2 - 12 weeks
Your circulation improves.
After 3 - 9 months
Coughs, wheezing and breathing problems improve as lung function increases by up to 10%.
After 1 year
Risk of heart disease is about half compared with a person who is still smoking.
After 10 years
Risk of lung cancer falls to half that of a smoker.
After 15 years
Risk of heart attack falls to the same as someone who has never smoked.
View more information about how smoking affects your body.
Parenting support and advice
Get in touch
Getting the right help at the right time - contact Family Connect now!
---
---
Quit now with Smokefree NHS
There's never been a better time to stop smoking.
Download the Smokefree NHS app
Get daily tips, support and motivation with this free stop smoking app. Join the thousands who have already quit with our support.