Children with a disability
Living with a disabled person
Living with a disability
Dyslexia and learning disabilities
Autism
Discrimination and equal opportunities
Education, health and Care Plan (EHCNA)
Most children and young people with Special Educational Needs and Disabilities (SEND) will have their needs met in local mainstream settings.
Some children and young people may not make expected progress, despite these efforts to identify, assess and meet the special educational need. In these cases, schools or parents should consider requesting an EHCNA.
Short breaks and activities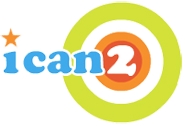 iCan2 provide invaluable support for disabled children, young people and their families. While children are given opportunities to become more independent, have fun, enjoy new experiences, form friendships with their peers; their families are able to take time out to recharge their batteries.
This can include daytime, evening, weekend and overnight activities. They can take place in the child's own home, a family based setting, a residential, educational or community setting, or in their local environment.
Some children's disabilities are spotted early. Others take time to appear or suddenly. If you think your child may have some form of disability, contact your Health Visitor or Doctor for advice.
Carers allowance
Use our online calculator to estimate whether you are entitled to receive any benefits.

Please note: the calculator only provides an estimate. An accurate entitlement can only be determined when you submit a full application, accompanied by all relevant documentation.
Get in touch
---
---
Health Visitors 0 - 5 years - helping parents with their under 5's
Telephone: 01952 580375
Text: 07964 134107
---
---
SEND Local offer
Telford & Wrekin's Local Offer website aims to provide information on what services you can expect from local agencies including education, health and social care. Visit the SEND Local Offer website.