Child abuse and neglect
Everyday choices - reporting child abuse
"For me" app - first app to counsel young people via smartphone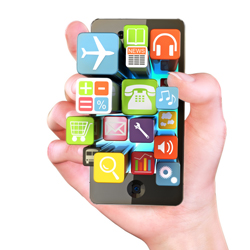 Wherever you are and whatever life throws at you, Childline is now easier to access than ever before. 'For me' is the brand new way to get advice and support on loads of topics – from issues that can play a big part in everyone's life, like school and exam stress, through to extremely personal issues, such as self-harm and mental health.
We're here for you, whatever's on your mind. And you're in control: whether you prefer to talk it through with one of our trained counsellors, get help online from people your own age, or read through tips and techniques in your own time, with 'For Me', the choice is yours.
Get access to self help advice and support on a huge range of issues.
Watch videos to help you feel better.
Create your own mood tracker and have your own private locker space that's just for you.
Chat to other young people about whatever you want on our lively and supportive message boards.
Call, or email a Childline counsellor.
Get the "For me" app now
Types of abuse
Signs, symptoms and effects
Parenting support and advice
Get in touch
Getting the right help at the right time - contact Family Connect now!
---
Health Visitors 0 - 5 years - helping parents with their under 5's
Telephone: 01952 580375
Text: 07964 134107
---
---
---
---
---
Non emergencies West Mercia Police
---
---
Social Care Help Desk
How Brad's call helped save a child from neglect